"A new command I give you: Love one another. As I have loved you, so you must love one another. By this everyone will know that you are my disciples, if you love one another." (John 13:34-35)
We know how hard the week can get especially when you're working in an office. So we're hitting you up with our best The Office memes that you can relate to. This is probably what your week looks like.
MONDAY
"I have set the LORD always before me. Because He is at my right hand, I will not be shaken."  (Psalm 16:8)
On a Sunday night we feel the dread because Monday is soon approaching and it's time to wake up early the next day. We are grateful for our jobs but sometimes we can't help but want to hit that snooze button.
When the first day of the workweek ends and you're like, "Bye, Felicia!"
TUESDAY
"Do not be anxious about anything, but in everything, by prayer and petition, with thanksgiving, present your requests to God. And the peace of God which transcends all understanding, will guard your hearts and your mind in Christ Jesus." (Philippians 4:6-7)
You don't know why you're so tired, you seem to have forgotten that you stayed up until 2AM watching Netflix and dancing in your pajamas.
Can't stop thinking about lunch.
Then someone actually makes your Tuesday a bit brighter by bringing food to the office!
WEDNESDAY
Dear Lord, help me remember what a difference it makes when I make time with You a priority in my morning. Awaken me in body and spirit each day with a desire to meet with You and to hear You speak words of affirmation, assurance and wisdom over my heart as I prepare to go into my day. In Jesus' Name, Amen.

- Traci Miles
Happy Hump Day! You made it halfway through the week. Don't mistake today for Thursday though or else you're going to end up disappointed.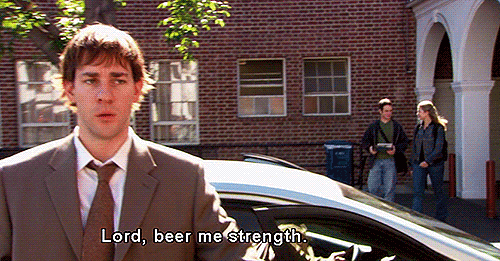 THURSDAY
Thursday means that it's only a day until Friday, which is basically Friday, right?! The mood is getting better in your workplace. Happiness is peaking.
Here are the optimists on a Thursday:
The realists on Thursdays:
And then there are the pessimists on Thursdays: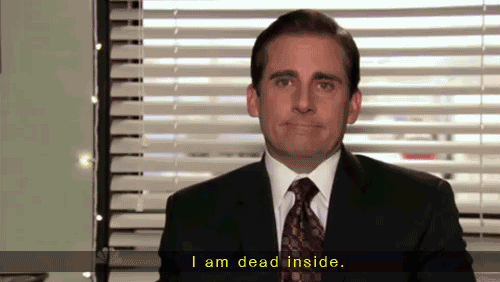 FRIDAY
It's time for everyone to have a blessed Friday! Finally!
May your day be full of joy as you head into the weekend... in 4 more days. Kek.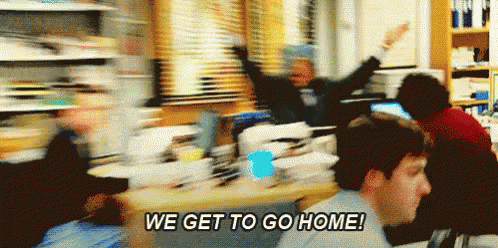 4 more days until....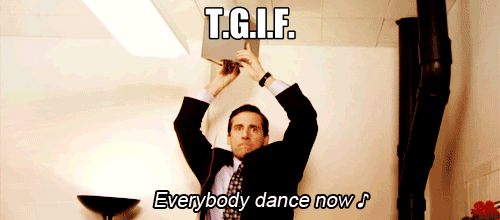 SATURDAY
This is you on a Saturday:
SUNDAY
"LORD, save us! LORD, grant us success! Blessed is he who comes in the name of the LORD. From the house of the LORD we bless you." (Psalm 118:25-26)
Congratulations! You made it to Sunday!
Spread the blessings and do check out our latest 4th of July collection.