Ah, we all know that one person who's always on their phone. We all have that friend who seems to be addicted to social networking applications and is online 24/7. Millenial or not, these apps got us hooked.
Facebook launched in 2004, Twitter two years after, Tumblr in 2007, Instagram in 2010, and Snapchat in 2011, the social connection keeps on growing year after year. Gone are the days of using Friendster and Multiply, these apps and sites have ushered in a new era.
The Rise of the Selfie
The Oxford Dictionary's word of the year in 2013 is the game-changing "selfie". People have been taking self-portraits even before the popularization of the word but it's evidently different from before. In 1839, a photography enthusiast named Robert Cornelius from Philadelphia took what is recognized as the world's first ever selfie. According to the online journal the Public Domain Review, "Cornelius took the image by removing the lens cap and then running into frame where he sat for a minute before covering up the lens again. On the back of the image he wrote "The first light Picture ever taken. 1839". Today front cameras in mobile phones and other gadgets are being optimized so that you can take your best selfie ever. Double front lenses and LED lenses with better specs now exist. No more taking mirror selfies with flash!
 Selfie Olympics is a thing too! The rules are simple, you just need to take a mirror selfie and include props, and of course, the funnier, the better!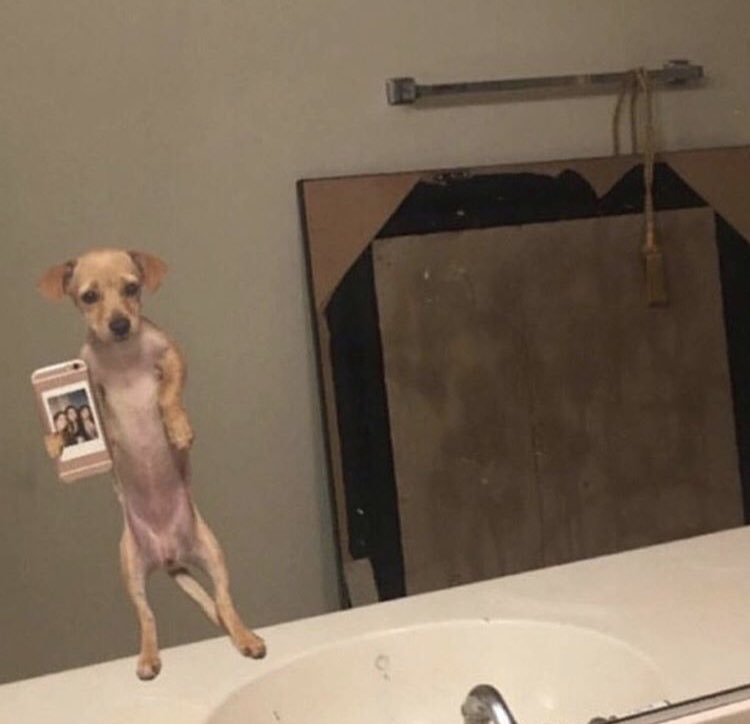 (c) Twitter user @jb120200
The next buzzword is selfie's evolution which is the groufie. Groufie which stands for group selfie, is a word coined by Huawei Technologies from China. Selfies are nice and all that but nothing beats a good shot of your squad! Don't forget to follow the rule of thirds and leave space for the holy spirit.
Doing it for the Insta
Instagram, Instastories, and Snapchat are hubs for the modern day's narcissus. Our feeds are cluttered with pictures of what our friends had for lunch, gym selfies, trips abroad, and decadence but how much of it is true? Is everything as fun as it looks like? We all seek attention and peer recognition but sometimes people are just staging what we see on our timelines; behind the scenes it might really be different. Snapping a pic or two (even several) is good, but remember to have fun too! Technology brings people who are far apart closer but when hanging out with other people, it's best to look at and pay attention to who and what's around you rather than staring at your screens. Remember to live in the moment.
Check out our latest collection!